AN OVERVIEW OF OUR DAIRY PRODUCTS
MOIN! OUR NORTH FRISIAN COWS UNDERSTAND THE LOCAL LINGO!
"GOOD LUCK WITH THAT!" Our product range encompasses fresh milk,
yoghurt and yoghurt-based products as well as whipped cream,
butter and buttermilk. All products are manufactured using gentle production processes.
We produce milk for various retail firms. Our milk is labelled with the
"No genetic engineering", "Weidemilch" [milk from meadow-grazed cows] and
"Organic" labels. You can find more information on the individual types of milk in the following section:Good to Know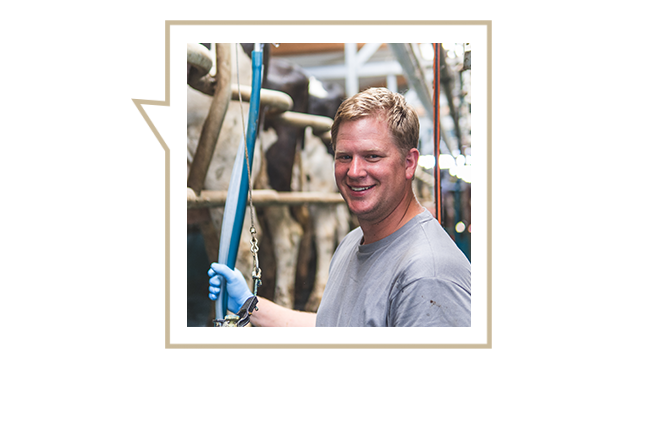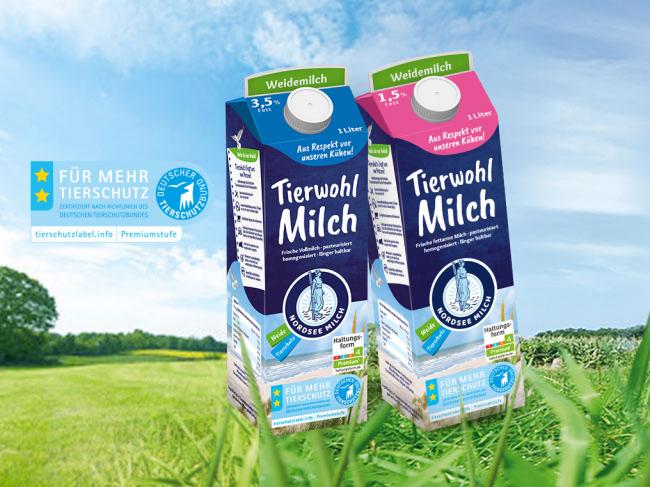 OUR "Tierwohl-Milch"
Lush marshland meadows and the fresh North Sea air - perfect conditions for our "Tierwohl-Milch" [milk from meadow-grazed cows]. The dairy cattle spend a minimum of 120 days a year grazing, including a minimum of six hours per day in the meadows near the Schleswig-Holstein North Sea coast and the North Sea island of Pellworm.
Our "Tierwohl-Milch" is pasteurised, micro-filtered fresh milk - in its whole milk form it contains 3.5 % fat and as low-fat milk it contains 1.5 % fat. Fresh milk has a longer shelf life due to the micro-filtration process.
OUR SCHLEMMERSAHNE
FULL-FLAVOURED AND HIGHLY VERSATILE
Sweeten your day! Our Schlemmersahne is perfect for whipping and its 38 % fat content gives it an exceptionally creamy flavour. Our Schlemmersahne is ideal for enhancing desserts and hearty meals. Definitely a fridge must-have!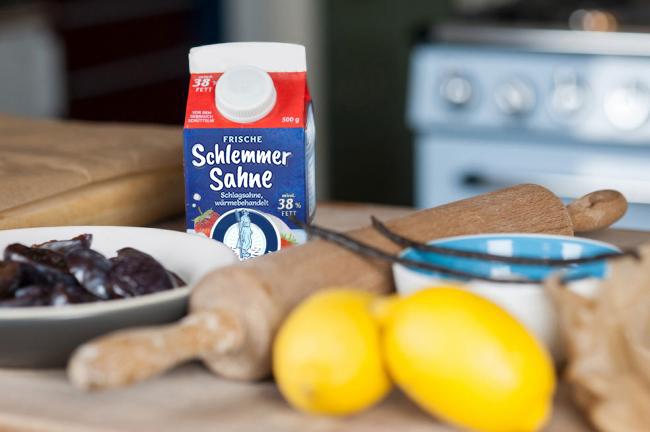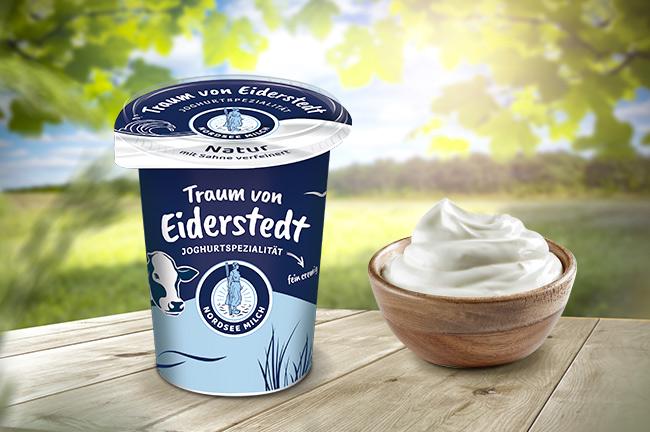 OUR TRAUM VON EIDERSTEDT
SO SPECIAL - SO DELICIOUS!
We round off our offering by turning our milk into high-quality yoghurt specialities. Web place special emphasis on our products' connection to the region and take inspiration from traditional cooking. Our Traum von Eiderstedt therefore continues to be a unique taste sensation.